Following a formal Invitation To Tender (ITT) process, MiTek has appointed Pulse Hire and Sunbelt Rentals to supply all plant and equipment required for on-site work in the UK until 2026.
"We are delighted to have reached agreements with two industry-leading providers of plant and equipment," comments Keith Aldrich, Procurement & Contracts Director. "Previously, we arranged plant hire for each project with one of a dozen trusted suppliers but we have put this new arrangement in place to ensure better quality of plant, improve control over Health & Safety, achieve value for money and save time – benefits that we can share with our customers."
MiTek asked twelve regular suppliers to tender in the process, with six being shortlisted. Their submissions were analysed and the six companies were interviewed and scored against both commercial and qualitative criteria in order to find the best possible partners. MiTek has worked successfully with both Pulse Hire and Sunbelt Rentals on numerous projects previously. Pulse Hire, based near Wakefield, has over 30 years' experience in the hire industry and offers plant hire across the UK and Europe. Tom Brook, Sales Director at Pulse Hire comments: "We are over the moon - MiTek was one of Pulse's very first customers since we were formed back in 2019 and signing the contract to become a preferred suppliers just solidifies our partnership".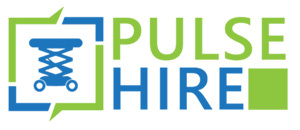 Sunbelt Rentals is the UK's leading provider of rental equipment and managed services to diverse sectors. As well as a vast network in North America, the company has over 200 locations in the UK.

"From 1st April, all our hired plant will be supplied by either Pulse Hire or Sunbelt Rentals," says Keith Aldrich, "although hires from other suppliers already in place at existing sites will continue until projects are completed to avoid any disruption. Moving to a service level agreement is another step MiTek is taking to ensure excellence in terms of consistent quality and Health and Safety standards at our sites. The hired equipment will have a better age profile, making it more reliable, with obvious benefits for our customers in terms of reduced risk of downtime."
The new arrangement applies to the UK but may be extended to other MiTek markets in the future.