MiTek Industries GmbH, based in Cologne, has expanded its sales team with the addition of Thorsten Rinklin and Lars Vogd as Key Account Managers. With many years of experience in the logistics sector between them, the new recruits will help deliver MiTek's goal of expansion in Europe. While MiTek is already established as the leading mezzanine supplier in the UK, the organisation wants to strengthen its market position on the Continent to become the go-to supplier in Europe for the realization of large-scale mezzanine projects.
Thorsten Rinklin, 47, has more than 25 years' experience in sales, including in the material handling and storage sector. His career includes roles as Area Sales Manager for Stow and Regional Sales Manager for Toyota Material Handling. "We'll focus on MiTek's strength," says Thorsten Rinklin, "which is precisely tailoring steel mezzanines to the requirements of customers, rather than selling off-the-shelf solutions."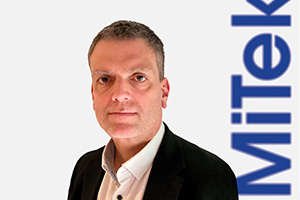 Picture: Thorsten Rinklin, Key Account Manager
Lars Vogd, 35, was Sales Engineer with Dexion before joining MiTek. He has nine years of experience in project management for automated systems and six years in consulting and sales for the storage sector. "Our goal," explains Vogd, "is to implement projects with system integrators, general contractors and end customers in a highly professional, on-schedule and cost-optimized manner, from inquiry to completion."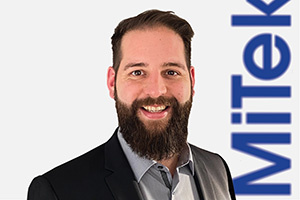 Picture: Lars Vogd, Key Account Manager


The expanded sales team and drive for growth in Europe will be under the leadership of Bart Pulles, Operations & Sales Manager at MiTek Industries GmbH. "Our industry know-how, combined with global presence and capacity," says Bart Pulles, "enable us to work rapidly, economically and to consistent quality standards worldwide. We also invest in our own research and development, giving us a reputation for mezzanine systems that are not only robust but also innovative and future-proofed. For example," he adds, "our solutions can easily accommodate the demands of automated logistics systems at any time."